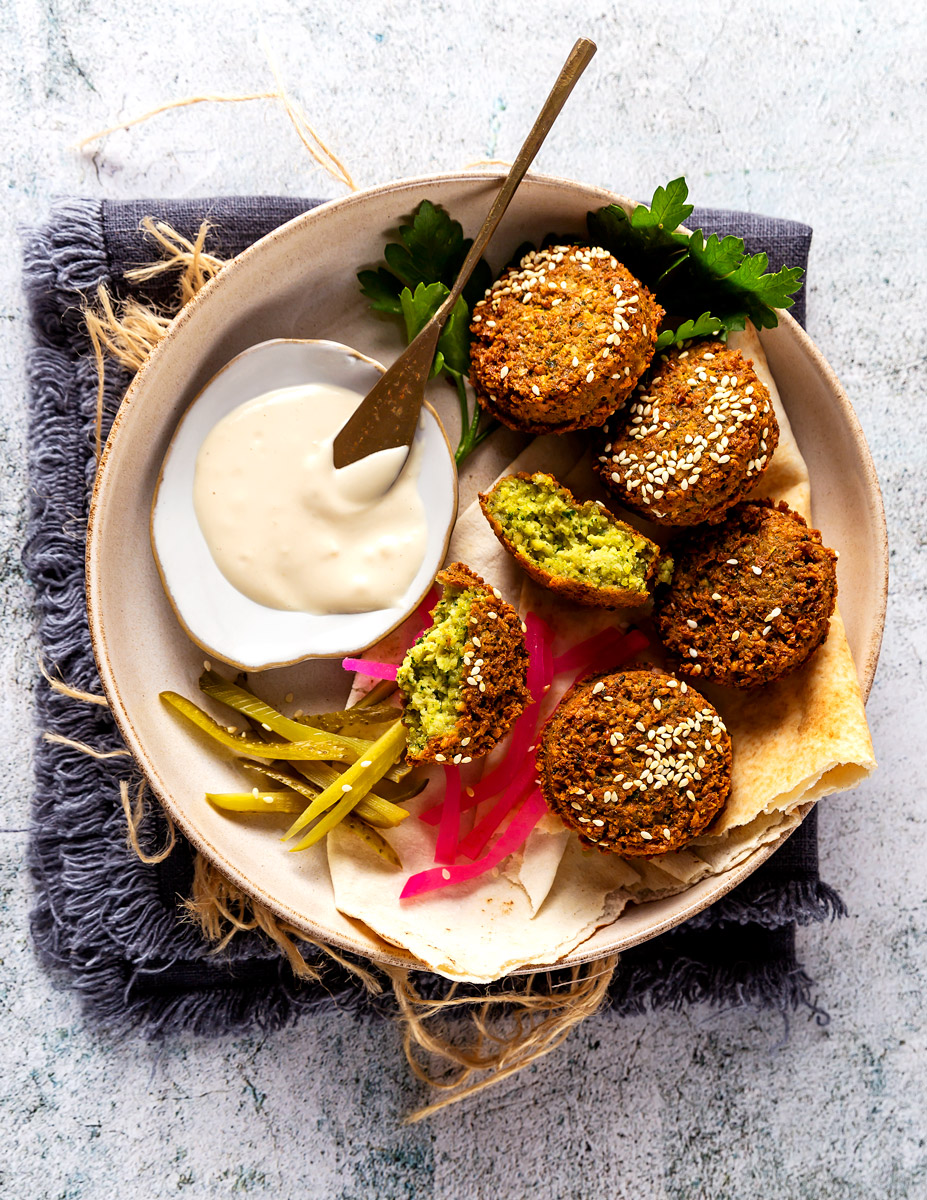 What you'll need:
350g chickpeas
150g split fava beans
1 teaspoon bi carb soda
1 cup parsley leaves
1/2 cup coriander leaves
1 onion
5 garlic cloves
1 pack The Lebanese Plate's Falafel Seasoning
1 tablespoon sesame seeds
oil (for frying)
Method:
1. Place chickpeas and fava beans in a large bowl with plenty of fresh water. Add bi carb to water & leave to soak overnight.
2. The next day, drain and wash chickpeas and fava beans and transfer to a colander to drain.
3. In a food processor, place chickpeas, fava beans, parsley, coriander, onion, garlic and Falafel Seasoning.
4. Process all ingredients on high for 3 - 5 minutes, scraping down the sides once or twice, until mixture resembles small grains. You don't want it smooth but you also don't want it too chunky. Place this mixture in the fridge for at least one hour.
5. Heat oil in a deep fryer to 180ºC. Mould mixture into balls using a falafel mould or spoon. Dip in sesame seeds & fry in batches for 4 - 5min. Falafel should be a deep golden brown but not burnt.
6. Serve falafel in a pita bread wrap with tomatoes, lettuce, tarator sauce &/or hummus.